Senior Ministry runs deep in Lumberton and Hardin County.
From Bunco to quilting to fellowship meals to Southeast Texas senior education seminars, there is something for everyone.
Today we're highlighting a special FREE senior seminar hosted by Lumberton Family Funeral Home.
The goal of these Southeast Texas senior education events is to give Southeast Texas seniors insight on different areas of interest.
Past seminars in the series have covered
creating a will
estate planning
nutrition
More Southeast Texas senior seminars are being planned throughout the year by the Lumberton Family Funeral Home staff.
This week's event features Dr. Ken Arola who has had great success in assisting Southeast Texas seniors with arthritis, lupus, and other maladies.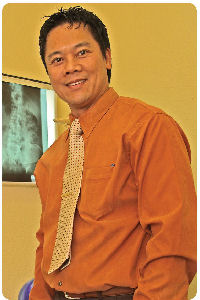 Here are the highlights for this week's Southeast Texas Senior Seminar:
"Preventing and Maintaining Spinal Arthritis"
Featuring Dr. Ken Arola
Thursday February 5
11:15 – 12:30
Free Event
Free Lunch
Door Prizes
For more information call: (409) 751-0390
Are you one of the many Southeast Texas seniors struggling with back pain?
We know how back pain can affect every facet of your life- we've been there.
Help may be closer than you think.
Find out more when Dr. Arola speaks during this special Southeast Texas Senior Educational Seminar.
Are you looking for more Hardin County senior ministry opportunities?
Stay tuned to SETXChurchGuide- with over 400 articles each year for the Southeast Texas Christian community, no one has more SETX Christian news.
Any time you're looking for Southeast Texas senior news, visit SETX Seniors.com.
They have a passion for sharing the latest LOCAL news for Southeast Texas seniors.